Club News
Men's Scratch Team Win Division 3!
---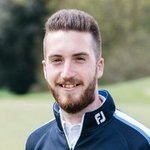 A massive congratulations to the Men's Scratch team for winning the Herts Division 3!
On Sunday 17th October, the 8 man team played local rivals Cheshunt Golf Club at home needing just a draw to be promoted.
They dominated the match, winning 7 1/2 - 1/2. A special mention goes to our Vice Captain Dizzy Dawson winning 9&8!